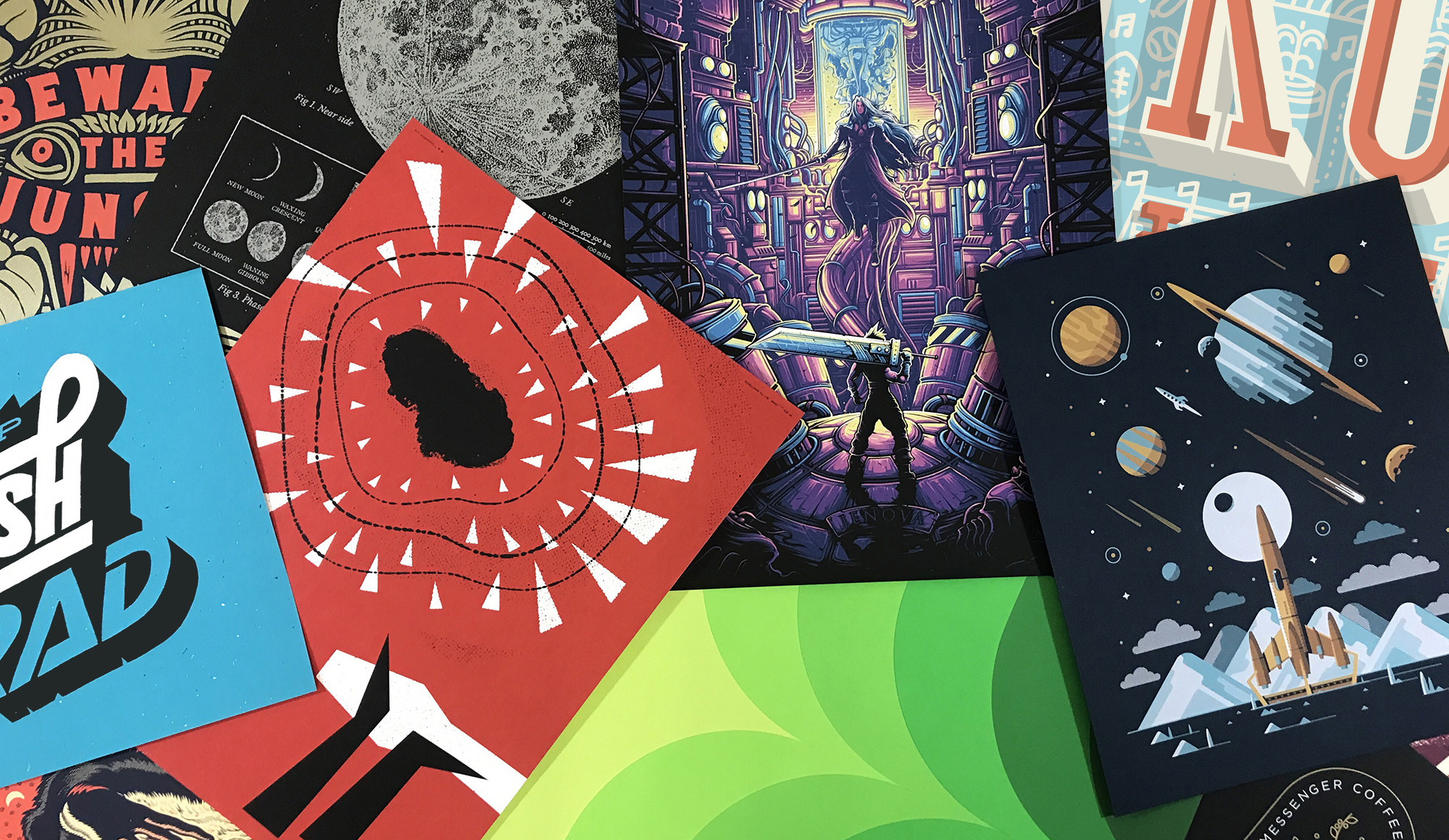 Screen Printing
Screen printing flat artwork is our bread and butter. It's what we've done since day one, and what we will continue to do for years to come.
Screened jobs are typically priced by press sheet, with a 50 press sheet minimum per job. There is a certain amount of setup time involved with each print, and this is what dictates our minimum. (Keep in mind that smaller prints can often be tiled out to accommodate multiple prints per press sheet; four 8×10s fit nicely on an 18×24 press sheet, for example.)
Although our most common press sheet size is 18×24, we do have the capability of printing up to 24×36, full bleed. As with any printing process, screen printing comes with its own set of challenges and characteristics that lend themselves to a successful print. To see a rundown of tips and art recommendations, including in-depth file preparation information, please visit our FAQs page.
We pride ourselves in delivering the highest quality prints with a quick turnaround. Whether a novice artist or a seasoned veteran, we would love to work together. To receive a quote for your project, use the link below. To see move examples of screen printing, visit our Instagram.
Happy printing!